EXTENDED ALUMINUM CASES - 80 Series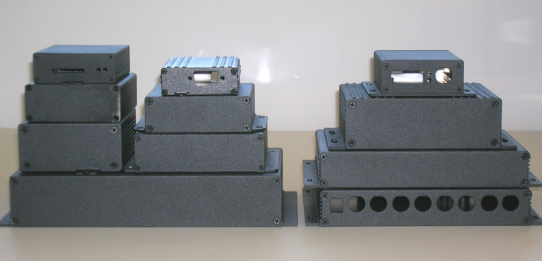 This newly stocked extruded aluminum cases which offer an economical way to package the small electronic devices. This 80 series case includes aluminum extrusion, 2 end plates and mounting hardware.


Our flexible manufacturing method allows our customer to request a modification with very low costs. We can punch holes in the front and rear or even make any depth you want.

NOTES:


Front panel is 0.06" to .125" thick aluminum alloy (5052-H32) with painted in black or clear anodize The main section extrusion aluminum is painted in black.